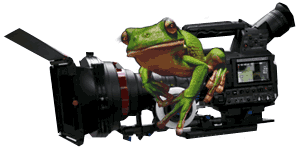 Why choose us?
All of our projects are completely customized to your needs
Over the years I've worked for large corporations and small businesses. One thing I learned in both settings was that focusing on the client is essential to succeeding. Now that I own and run a small business, I've learned that attention to the details is crucial but not often possible when one wears a lot of hats.
Most smaller companies cannot afford large advertising agencies or production houses. But that doesn't mean they can do without marketing. In today's world there is a cacaphony of cluttered messages bombarding our senses everyday. That's why we provide high quality expertise and services to radio stations, businesses, medical practices and other entities seeking professional quality without the benefit of huge budgets. And we don't 'cookie cutter' your needs. Everything we provide is customized to your situation. We are not selling packages designed to meet the sales quota of the media outlet calling on you. We ask questions and figure out a way for you to generate leads for your business - whatever it is. We are a video production company. But we are more than that. We are your partner in determining the best way to market your business. Give me a call or shoot me an email. I'm happy to hear what your doing. If there is a way we can work together to increase your bottom line I'll work with you. If there isn't... well. I'll tell the truth and suggest other options.